Metal Fabrication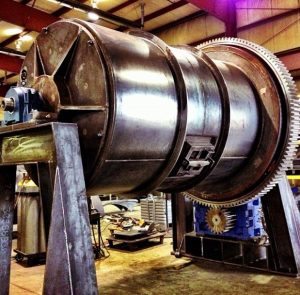 Custom Metal Fabrication for Any Project Size
Pride in Precision!
Jake's Inc. precise fabrication involves the cutting, grinding, bending, forming and assembly of metal components into shapes, parts or machinery for custom requirements. Just a few of our frequent projects include earth-moving, mining, locomotive and industrial emission components. Clients also often look to us for structural foundations for fire-suppression systems; above-ground fuel tanks; fuel and water manifolds; pipe-fitting; and pressure-testing.
Working with engineering blueprints, we process any type of plate or structural steel. Because modular fixtures are used to fabricate our metal components, we keep client costs much lower while ensuring premium quality.
Jake's Inc.'s skilled metal fabrication serves all project scopes and sizes. We're ready to master a challenge – with our extensive capabilities, we've fabricated parts other companies considered impossible or non-manufacturable.
Just as important, our plant's value-added procedures let you bypass locating multiple vendors. Working with blueprints, we begin by burning all plate steel internally. Jake's Inc.'s onsite resources feature the Midwest's largest 6,000-watt laser-cutting machine at 12' x 40' with up to a 1" cut, a 12' x 50' plasma-cutting table with up to a 2" cut and a 12' x 50' oxy-fuel cutter with up to a 12" cut.
Jake's Inc. further offers in-house part forming. Our plant includes press brakes up to 750 tons and plate-forming equipment for custom metal rolling up to 14'. We can also flame- or plasma-bevel parts and create custom forming dies.
Expert welders are crucial to premium metal fabrication as well. Jake's Inc.'s elite fabrication welders are all AWS D1.1 and ASME IX certified.
To achieve optimal quality, we place our fabricated products under intense welding inspection by a Certified Weld Inspector. We also check them dimensionally with a portable coordinate measuring machine (CMM) to ensure they ship to exact specifications.
Find out more about our precise fabrication and custom welding for your next project. Contact us at (630) 892-3291 today to speak with a Jake's Inc. fabrication specialist.